The first round gets all the attention in the NFL draft, but plenty of quality players are selected on the second day. Not only that, but the names are still high-profile enough that most fans are familiar with them — and they pretend to know enough to have a visceral reaction to the picks. The biggest name to come off the board on day two was Oklahoma quarterback Jalen Hurts, who went 53rd overall to the Eagles, for some reason. Philadelphia fans, if you can imagine, were confused and not pleased. With that in mind, let's take a look at some of the biggest winners, and a few particularly bad losers, from the second day of the draft.
WINNER: Jalen Hurts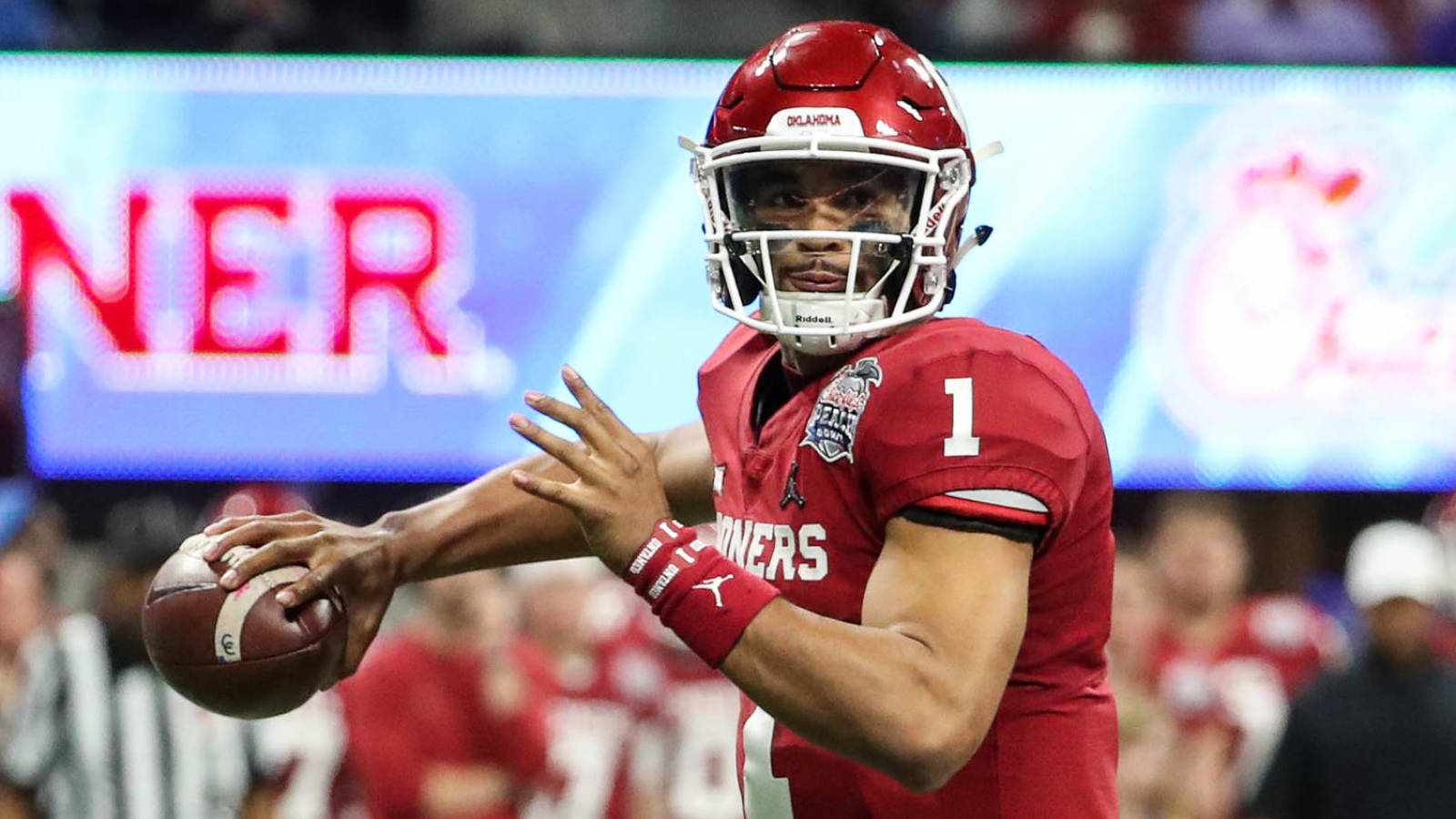 Hurts is a project. He has all the intangible qualities you could ask for. His running ability is devastating, and everyone who spends five minutes around him speaks glowingly about his character and leadership. Going to Philadelphia as Carson Wentz's understudy will give him a chance to hone his craft, particularly when it comes to quickly diagnosing defenses and throwing receivers open. He might even get in on some trick plays, something head coach Doug Pederson is known for. Oh, and Philly's backup quarterbacks have had some success in recent years, if you weren't aware.
LOSER: Howie Roseman's approval rating
If you'd like to see what pure, raw anger looks like, head to Twitter and search "Howie." Eagles fans were incredulous, furious and calling for their general manager's head after the pick. Even grading on the Eagles fan curve, where polite booing is actually a way to express happiness, the takedowns were brutal. Roseman might be the only person happy about being cooped up in his house; if he's paying attention to the fans, he won't want to show his face in public for a while.
WINNER: Drew Lock
Drew Lock will have some new toys to play with. Ron Chenoy-USA TODAY Sports
The Broncos are trying to figure out what they have in the second-year passer from Missouri, and in the process, they're giving him the tools to be a star. Alabama's Jerry Jeudy fell into Denver's lap in the first round, and they doubled up at wide receiver with Penn State's K.J. Hamler at pick 46. Jeudy is the best route-runner to come into the league in years, and Hamler boasts sub-4.3 speed. Jeudy, Hamler and Courtland Sutton strike your fancy, Drew?
WINNER: The SEC
Why don't they make the whole draft out of the SEC? A whopping 25 of the first 64 players selected were from the best college conference in the land; after 15 were picked in the first round, 10 more came off the board in the second. If you want to count Hurts, bump the numbers to 26 and 11. Overall, 40 of the first 106 players selected — 38 percent — were SEC products. Yes, hearing SEC fans gloat about their conference's superiority is tiresome, but the numbers back them up.
LOSER: Aaron Rodgers' sanity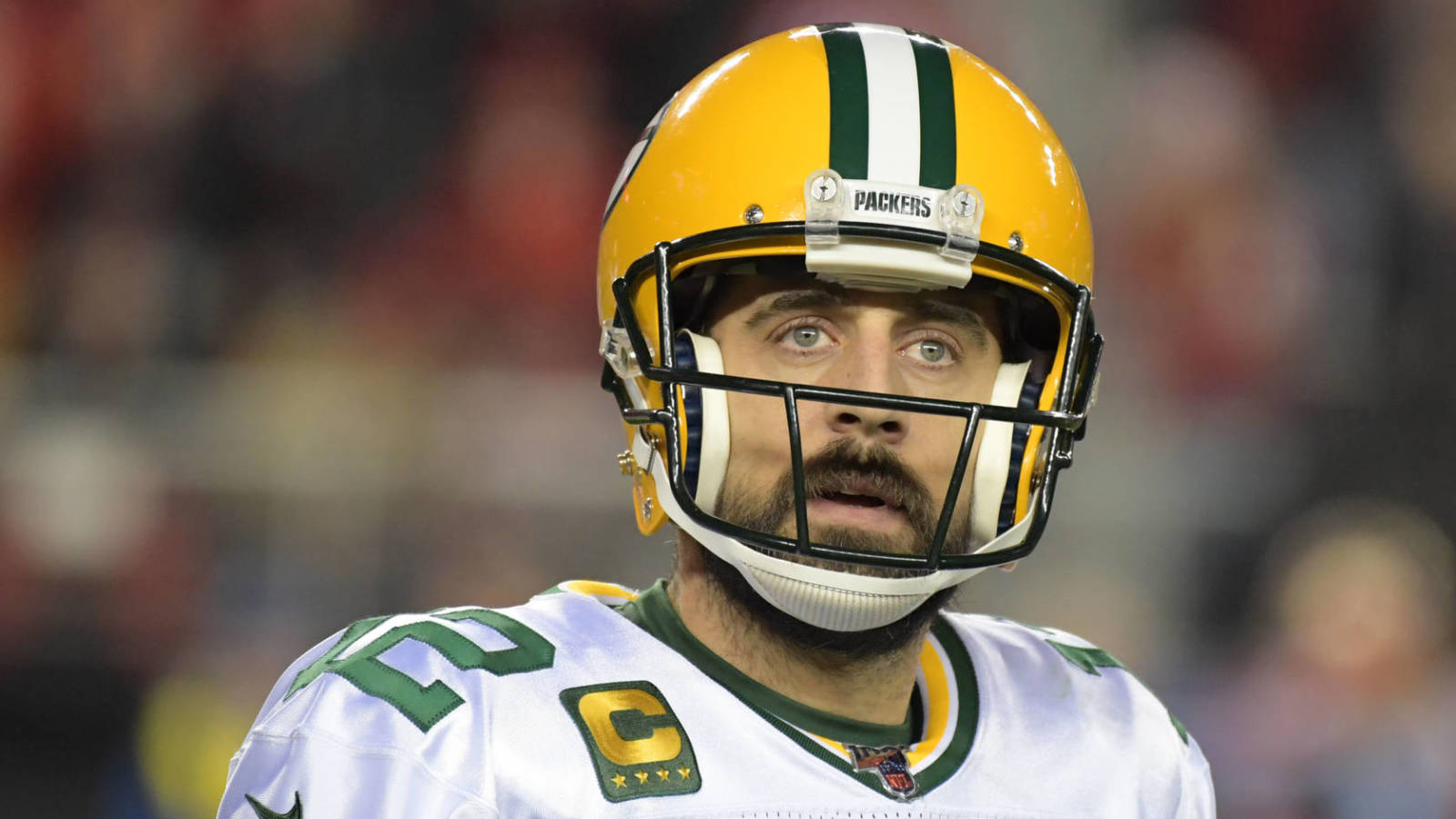 Aaron Rodgers needs weapons, but it appears Packers brass didn't get the memo. Kirby Lee-USA TODAY Sports
The Packers came into the draft with one good wide receiver, two solid running backs and a clear need to find Aaron Rodgers another receiving threat in a draft chock-full of them. After the Jordan Love shocker in the first round, Green Bay had to get a receiver, right? Wrong. With targets like Bryan Edwards, K.J. Hill and Devin Duvernay still on the board, the Packers grabbed Boston College's A.J. Dillon with pick 62. Now the Packers have three running backs, one good wide receiver and presumably one furious franchise quarterback.
WINNER: Bill Belichick's dog
You wanted to see the reclusive Bill Belichick in his spartan "war room"? Tough luck. You wanted to see Belichick's dog, Nike? Congratulations, you were in luck. And Nike was so well-behaved when he had the war room all to himself that Belichick, when he finally appeared on screen, even gave him a treat. Good boy, indeed.
WINNER: Athletic, high-upside safeties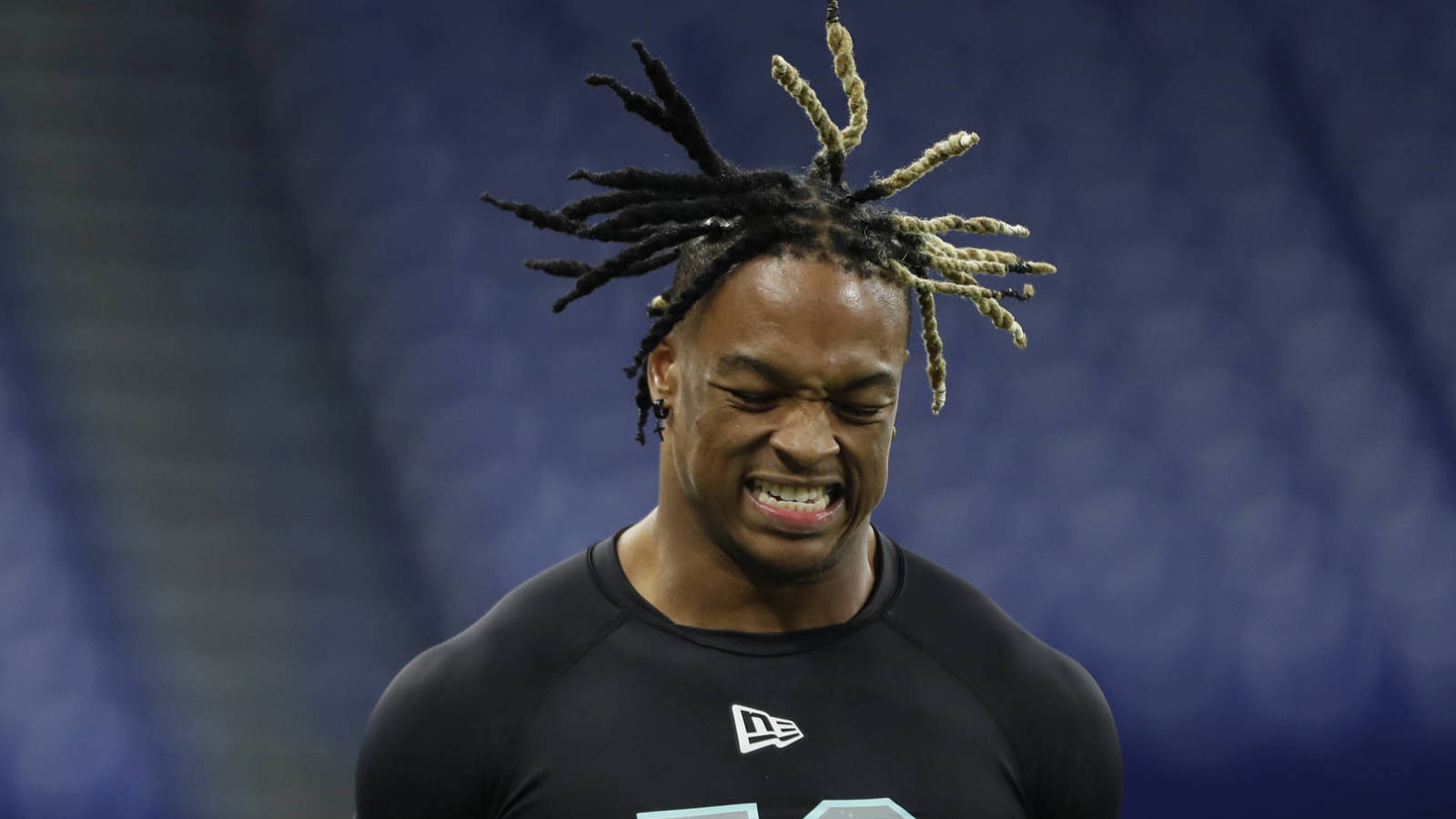 Xavier McKinney is considered the best safety in the draft, and he is heading to the Giants. Brian Spurlock-USA TODAY Sports
If it's good enough for Belichick, it's good enough for everyone else, right? After the Giants grabbed Alabama's Xavier McKinney, the consensus best safety in the draft with the 36th pick, New England took Kyle Dugger, from Division II Lenoir-Rhyne. Jeremy Chinn from FCS Southern Illinois went to Carolina with the final pick of the second round, and California's Ashtyn Davis, a track star and ball-hawk, went four picks later, to the Jets. Grant Delpit (Cleveland) and Antoine Winfield Jr. (Tampa Bay) also came off the board in the second round.
LOSER: D'Andre Swift
You've got to feel for Swift, who was projected as the first running back off the board in most mock drafts. Sure, he only went three picks after LSU's Clyde Edwards-Helaire, but Edwards-Helaire gets to play with Patrick Mahomes and Swift has to go to Detroit, the place where running back careers go to die. Since Barry Sanders retired after the 1998 season, only three backs have cracked 1,000 yards in a season for Detroit, and none since Reggie Bush had 1,006 in 2013. Good luck, D'Andre, you're going to need it!
WINNER: Jonathan Taylor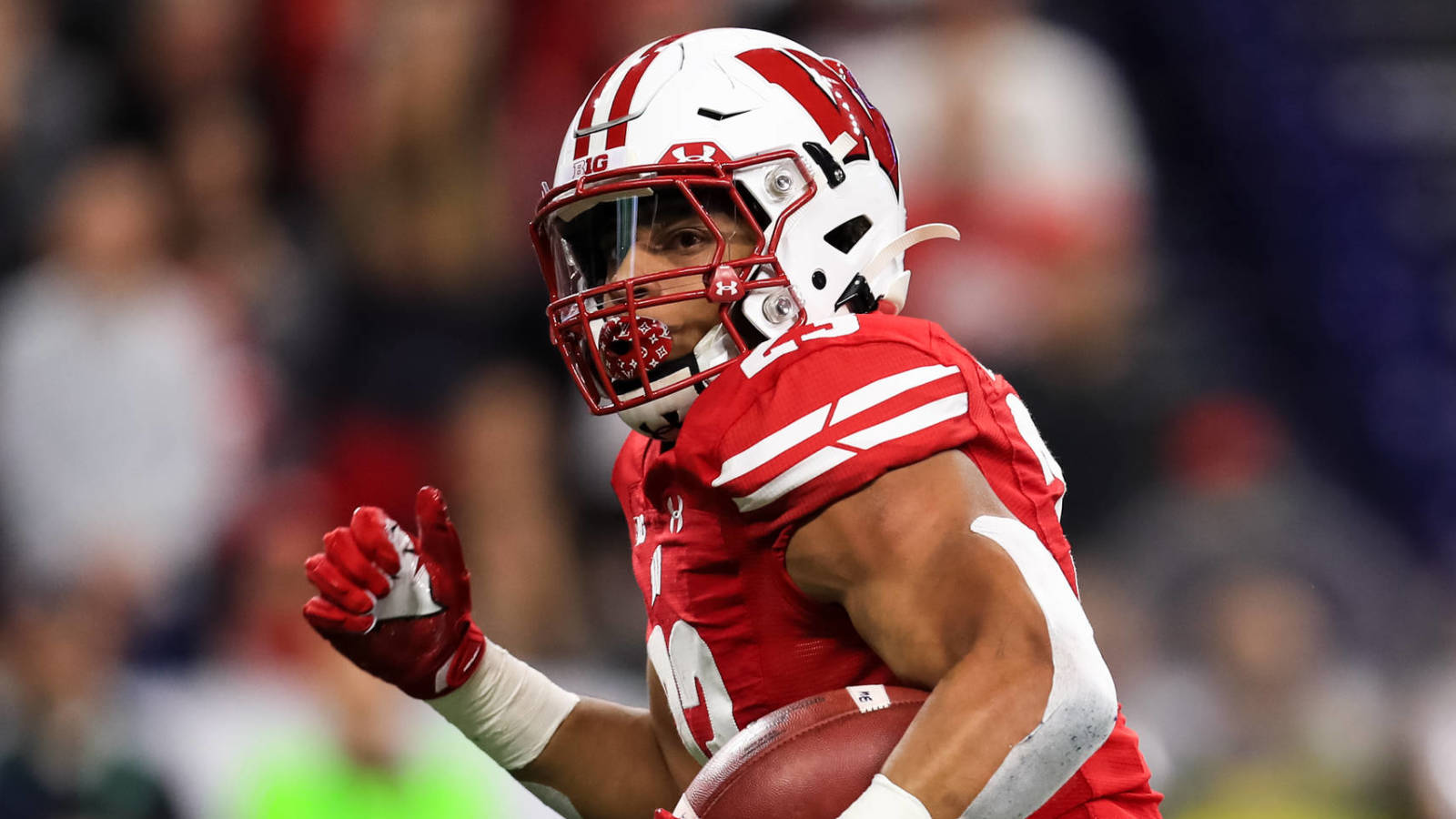 Jonathan Taylor will be running behind one of the best run-blocking O-lines in the NFL. Aaron Doster-USA TODAY Sports
The knock on Wisconsin running backs is that they have it easy, running behind what is annually one of the best offensive lines in college football. Taylor should feel right at home running behind a line anchored by left guard Quenton Nelson, who posted a 91.2 Pro Football Focus grade in 2019. Indy's line as a whole had the second-best run-blocking grade from PFF, at 85.1. Taylor's situation with the Colts is the polar opposite of Swift's in Detroit.
WINNER: The Cleveland Browns
I know, I'm just as surprised to be typing it as you are to be reading it. Cleveland's second day included grabbing LSU's Grant Delpit, who won the Jim Thorpe Award as the nation's top defensive back, and Missouri defensive tackle Jordan Elliott, who was the only Power Five defensive tackle with a 90-plus run-defense and pass-rush grade at Pro Football Focus. Cleveland conducting a competent, solid draft is, what's the word? Strange.
WINNER/LOSER: Roger Goodell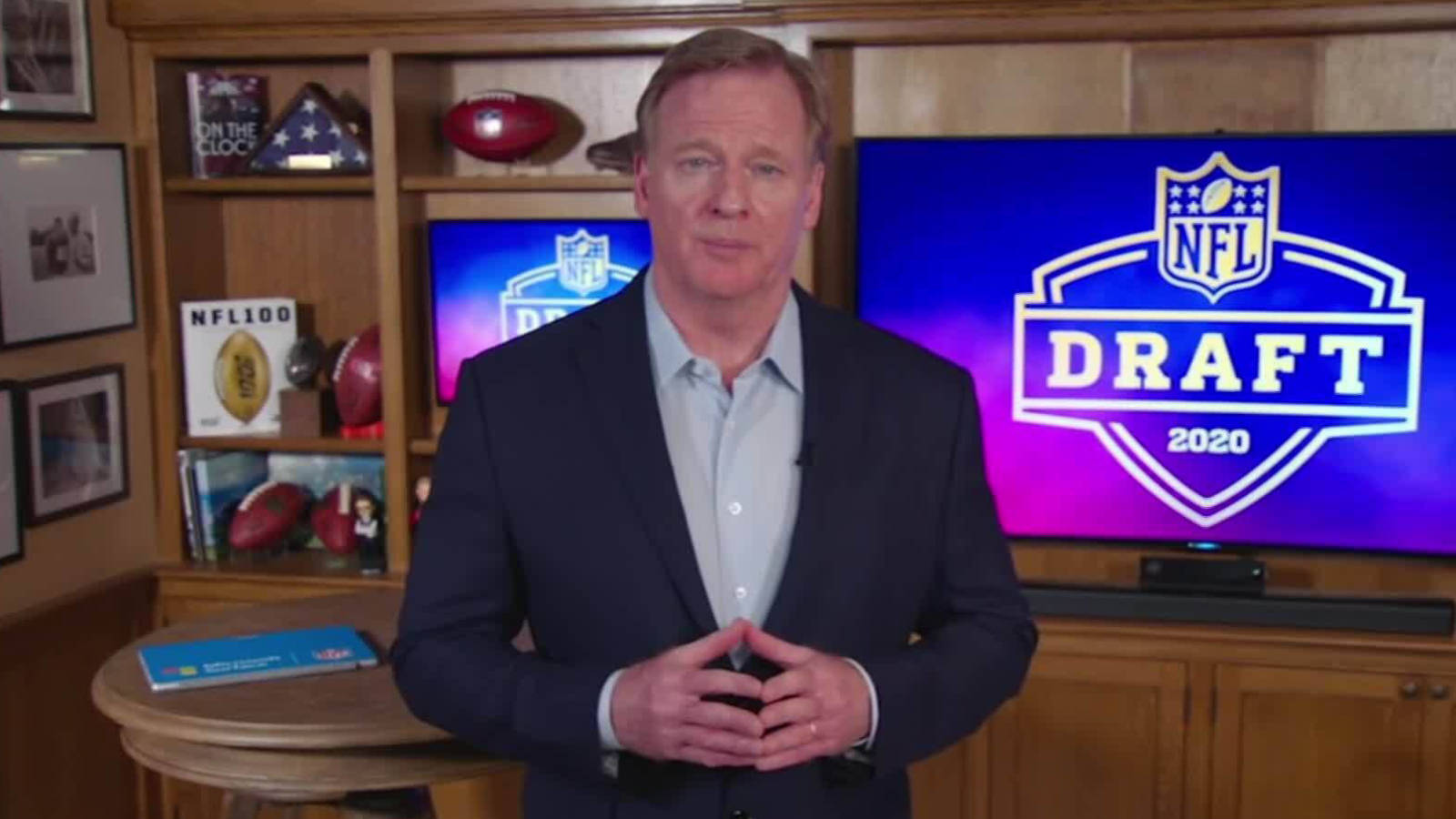 Goodell is pretty used to taking Ls. Handout Photo-USA TODAY Sports
Goodell's canned, deliberate requests for noise from the fans on the screen behind him got very corny and very old, very fast. That was the bad. However, he seemed to enjoy sitting down to deliver the third-round picks, and by the latter portion of the round, he had leaned back in a comfortable-looking chair and appeared ready for a nap. It was a moment of relatability for one of the least relatable people in professional sports. Also, he gets bonus points for the 1985 Mike Ditka bobblehead.
LOSER: Jarrett Stidham
Oh Jarrett, you thought you were going to get some weapons to help you out this season? Not so, friend. Bill Belichick went defense with both of his second-round picks, getting Lenoir-Rhyne's Kyle Dugger and Michigan edge-rusher Josh Uche. Clearly, Belichick is deciding to rebuild his defense in his first year of life without Tom Brady. That's Stidham's loss, but maybe that's the point…
LOSER: Bengals, Browns and Steelers fans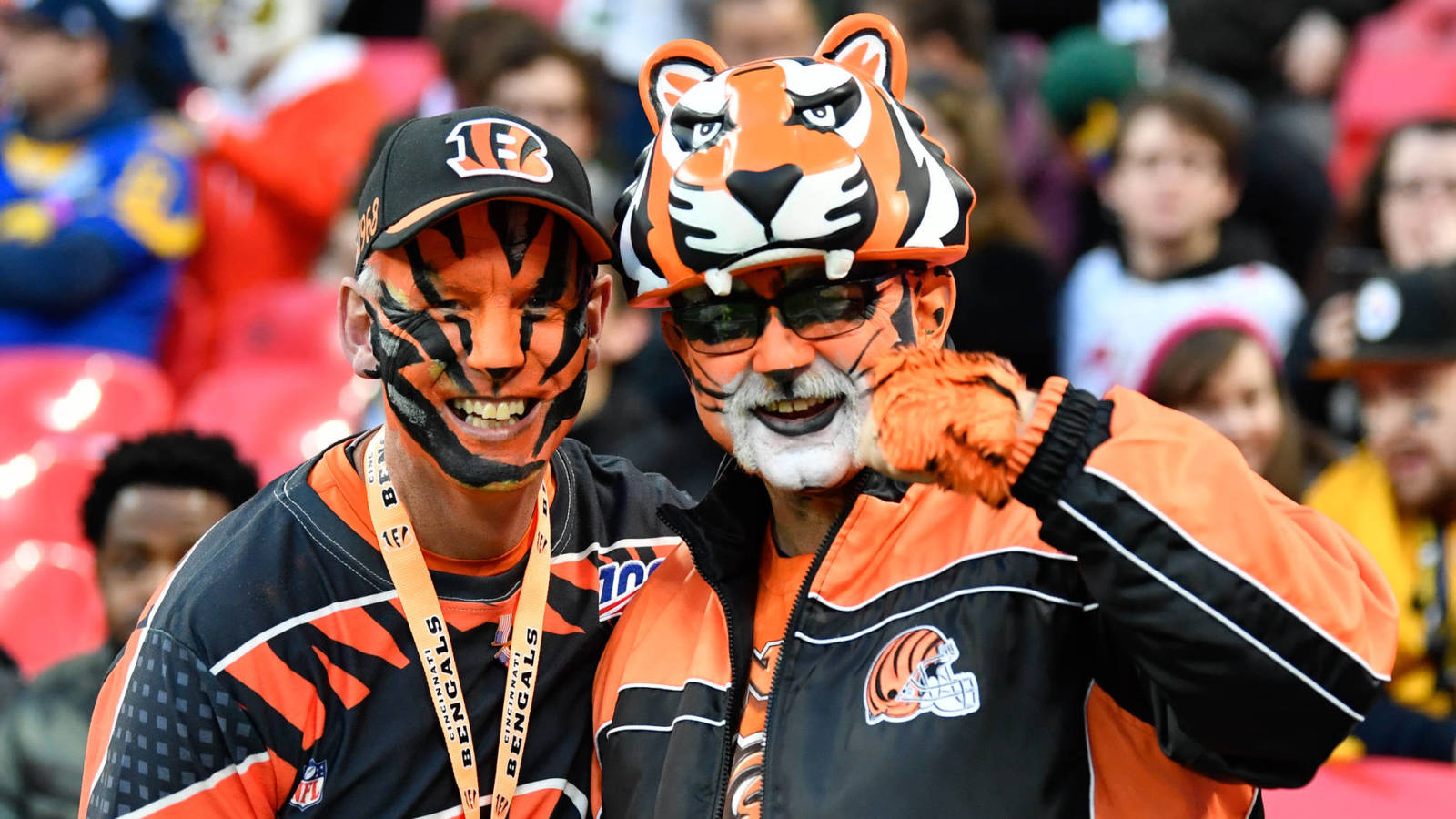 Bengals fans finally have something to cheer about. Steve Flynn-USA TODAY Sports
In case you didn't notice, the Ravens continued to crush the draft after making a great first-round pick with LSU's Patrick Queen. Baltimore grabbed Ohio State running back J.K. Dobbins in the second round and Texas wide receiver Devin Duvernay in the third. Dobbins is another weapon for a crowded, talented backfield, and Duvernay brings elite slot skills and sub-4.4 speed. Oh, and they also grabbed Texas A&M's Justin Madubuike to shore up their defensive line, and Ohio State linebacker Malik Harrison. Sorry, rest of the AFC North, but Baltimore keeps doing everything right.
WINNER: Fans of ESPN's "Jacked Up"
No player highlight package was more breathtaking to watch than Jeremy Chinn's. Chinn, playing against FCS competition, simply leapt off the screen, closing on opponents and destroying them in space. Chinn looked like a heat-seeking missile, and at 6-foot-3, 221 pounds, he figures to continue to be exactly that as a pro. Carolina fans might miss Luke Keuchly, but they appear to have a new highlight-maker in their secondary.
WINNER: LSU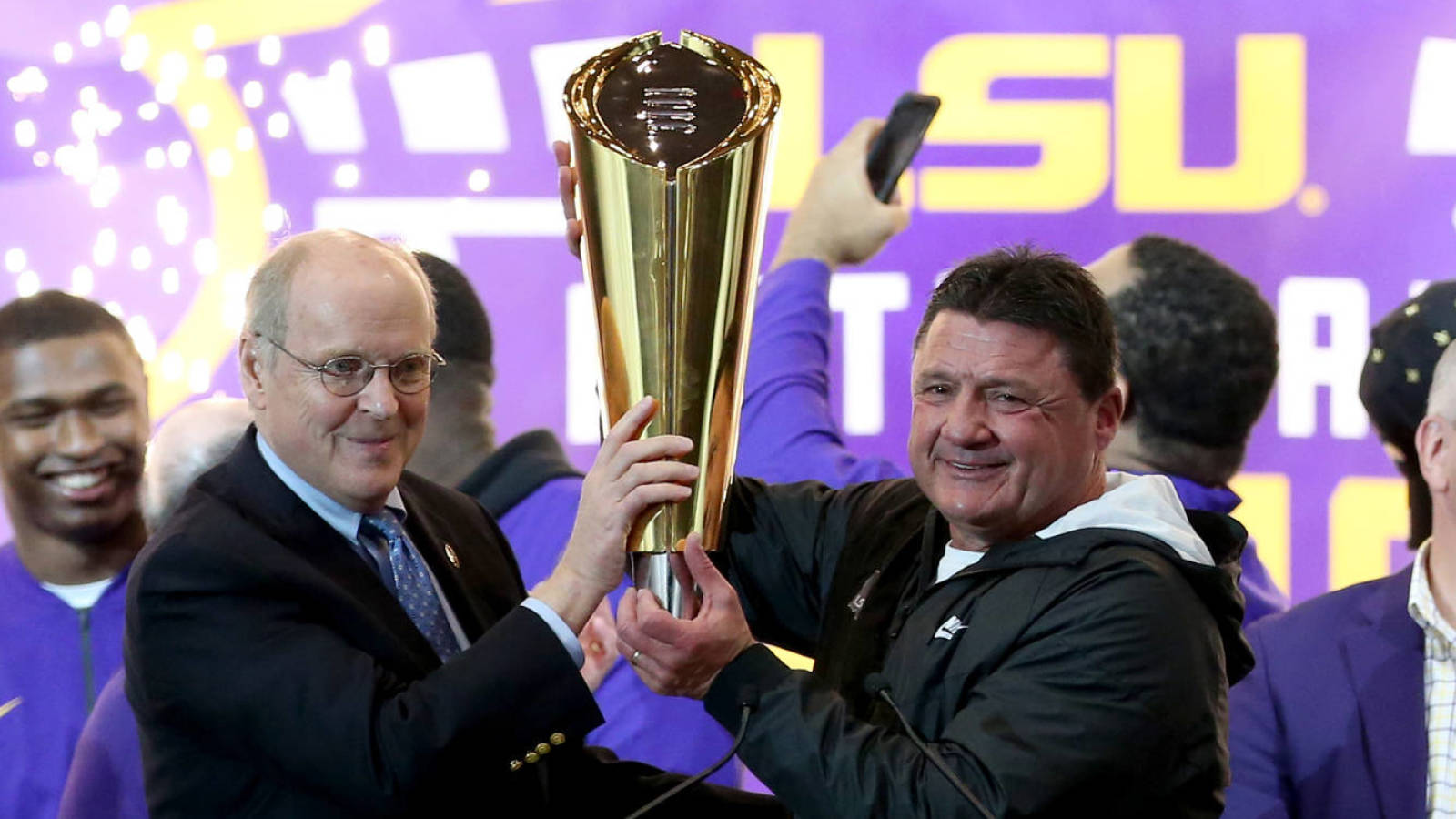 LSU just keeps winning. Russell Costanza-USA TODAY Sports
The 2019 Bayou Bengals produced the following: The Heisman Trophy winner and top overall pick in the draft, a national championship, five first-round picks, 10 picks in the first three rounds, which ties an NFL record, and several more players sure to be selected on the draft's third day. What would Coach O say? Something like "Geaux Tigers," I'd imagine.
LOSER: Tyrell Williams
It seems obvious that Jon Gruden and Mike Mayock weren't particularly thrilled with Williams' 2019 performance, one that saw him fail to pick up the slack after the Antonio Brown experiment went haywire. After making Henry Ruggs III the first receiver selected with the 12th pick, Las Vegas picked Kentucky's Lynn Bowden Jr. and South Carolina's Bryan Edwards with back-to-back third-round picks. Williams' time in Sin City might come to an end shortly after it began.
WINNER: Kyler Murray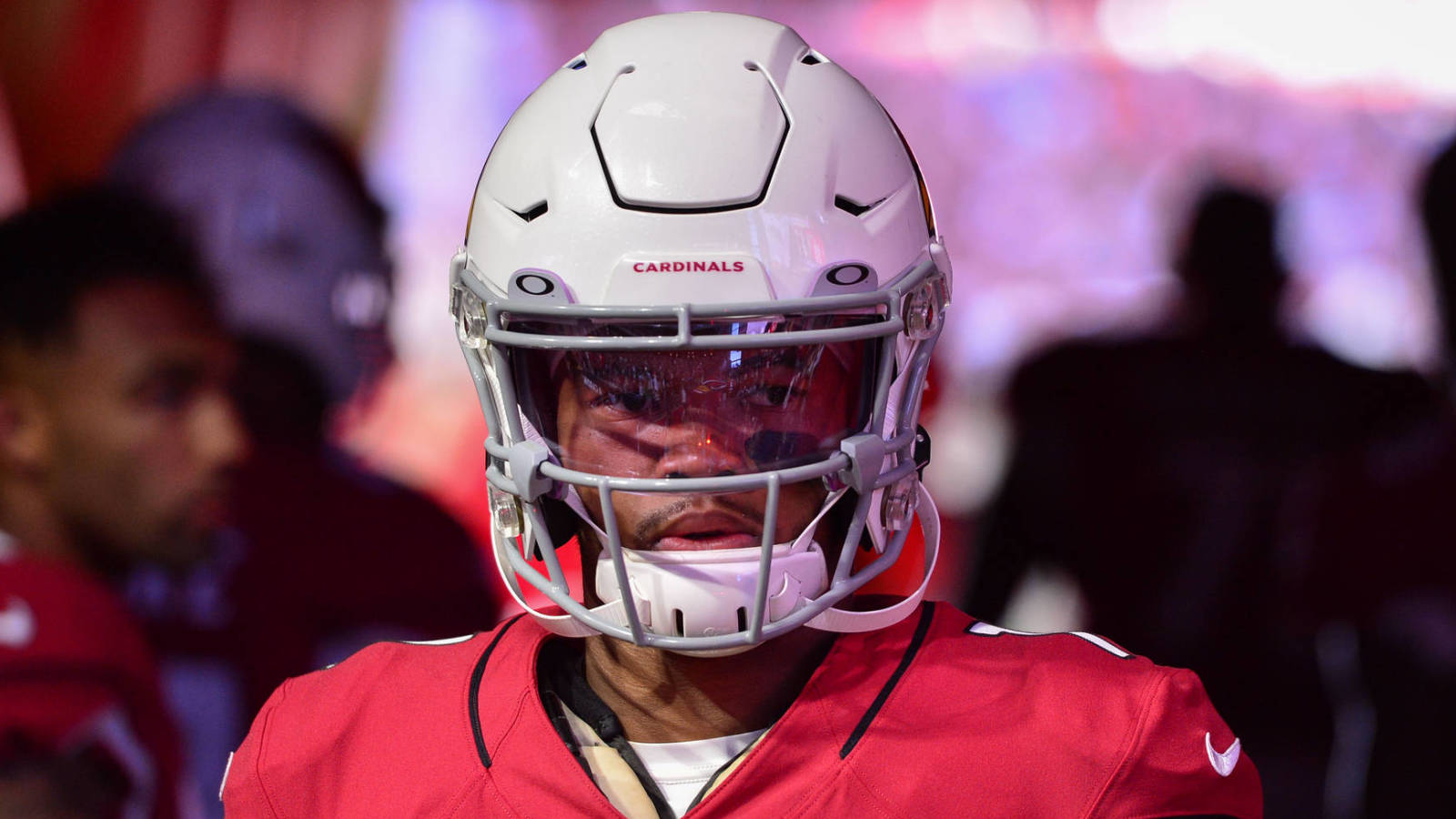 Kyler Murray will have a new blindside protector this season. Matt Kartozian-USA TODAY Sports
The Cardinals passed on a tackle with the eighth overall pick and instead grabbed Clemson's do-it-all linebacker Isaiah Simmons, but they managed to come out of the second day winners anyway. Arizona nabbed Houston's Josh Jones, who was projected as a first-round pick in many mock drafts, with the 72nd overall pick. Jones has a high ceiling and should immediately step in and protect Murray's blindside for years to come. Scrambling around and making plays is even easier when you can assume you won't get caved in by a very angry 275-pound man.