It's not just first-round picks who turn into quality NFL players; every single round of the NFL draft has produced key players in the past. Finding value outside of the first round is key to creating a championship roster, and some teams are better at it than others.
So who found great value this year? Here are five big steals of the 2020 NFL Draft.
5. Jets draft Virginia CB Bryce Hall 158th overall
Bryce Hall could have been a top pick if not for an ankle injury. Trevor Ruszkowski-USA TODAY Sports
Hall probably would have been a first- or second-round pick if not for the broken ankle that cost him his 2019 season. Due in part to the lack of medical exams, he fell to the fifth round, where the Jets were the beneficiaries. Hall is a solid cover corner who fills a need for New York. The former first-team ACC corner has a real chance to start quickly as long as his health holds out, and that's a worthy gamble for the Jets that late in the draft.
4. Jaguars draft Colorado WR Laviska Shenault 42nd overall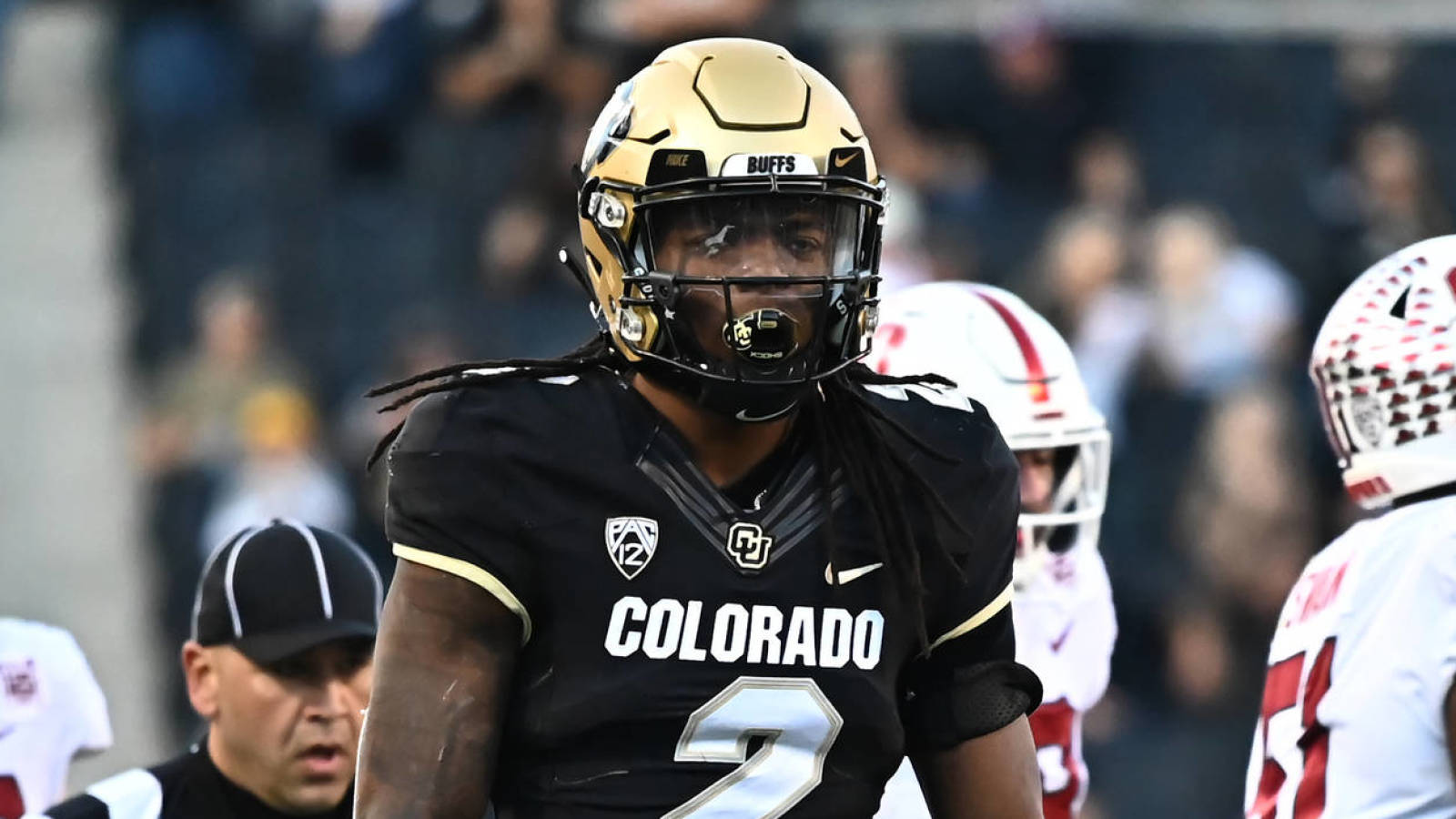 Laviska Shenault was an All-Pac 12 receiver at Colorado. Ron Chenoy-USA TODAY Sports
Shenault is another player who fell in the draft due to injury. A first-round talent, the All-Pac 12 receiver has had injury issues and will need core-muscle surgery. He's a worthy gamble for the Jaguars due to his playmaking skills and combination of size and speed. Shenault is a bit raw and his fit on a roster is to be determined, but the skill set is too much to ignore. The Jaguars could be the beneficiary.
3. Lions draft Notre Dame DE Julian Okwara 67th overall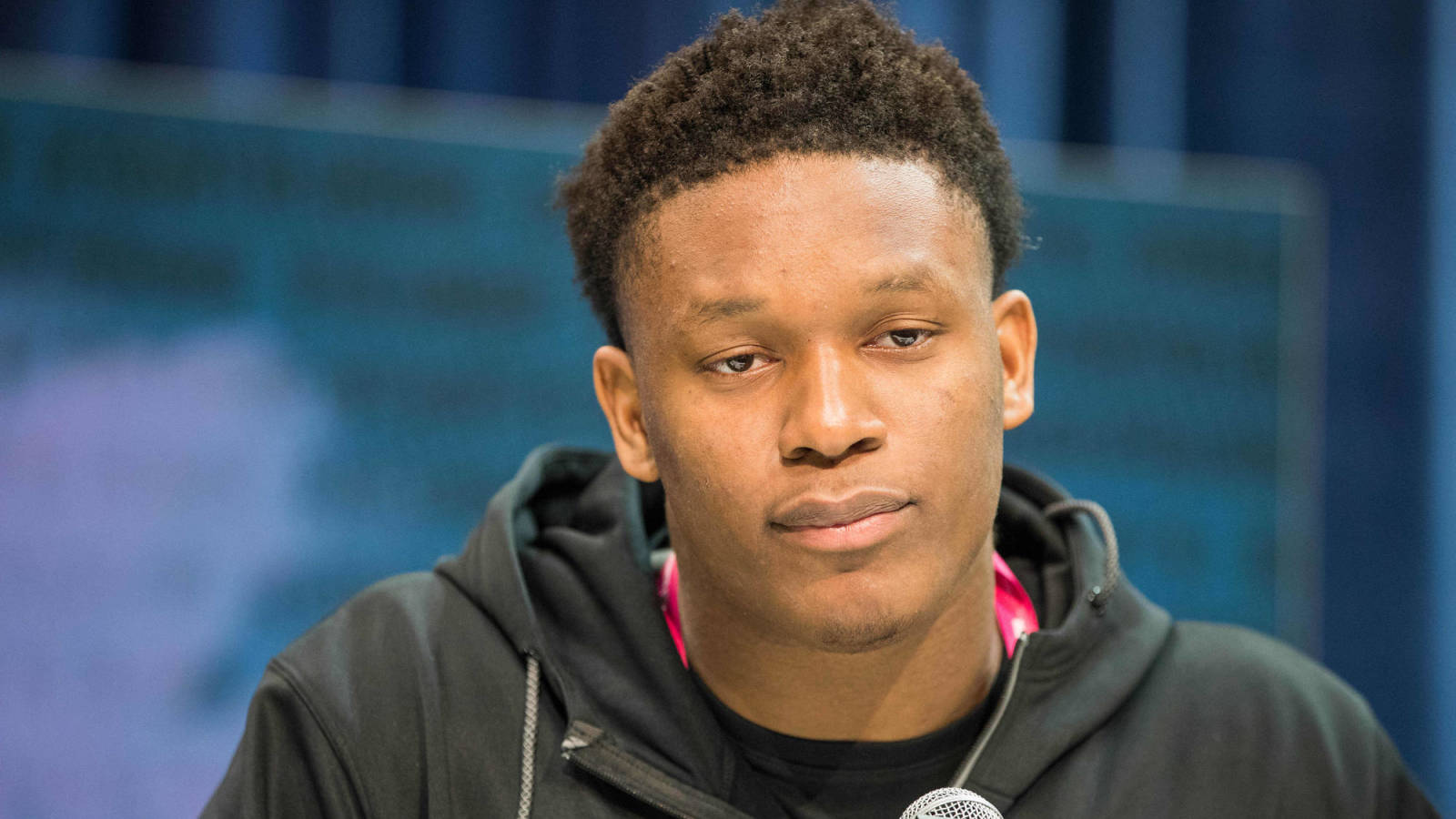 Julian Okwara will be joining his brother in Detroit. Trevor Ruszkowski-USA TODAY Sports
Yet another player who could have been a first-round pick if not for a serious injury, Okwara fell down draft boards due to the broken leg he suffered in 2019. His 2018 season was his best, as he tallied eight sacks. His family has an NFL pedigree, and he may be helped by the fact that his older brother Romeo will be his teammate in Detroit. Okwara compares favorably with most of the top pass-rushers in the draft, and the Lions nabbed him in the third round.
2. Dolphins draft Boise State LB Curtis Weaver 164th overall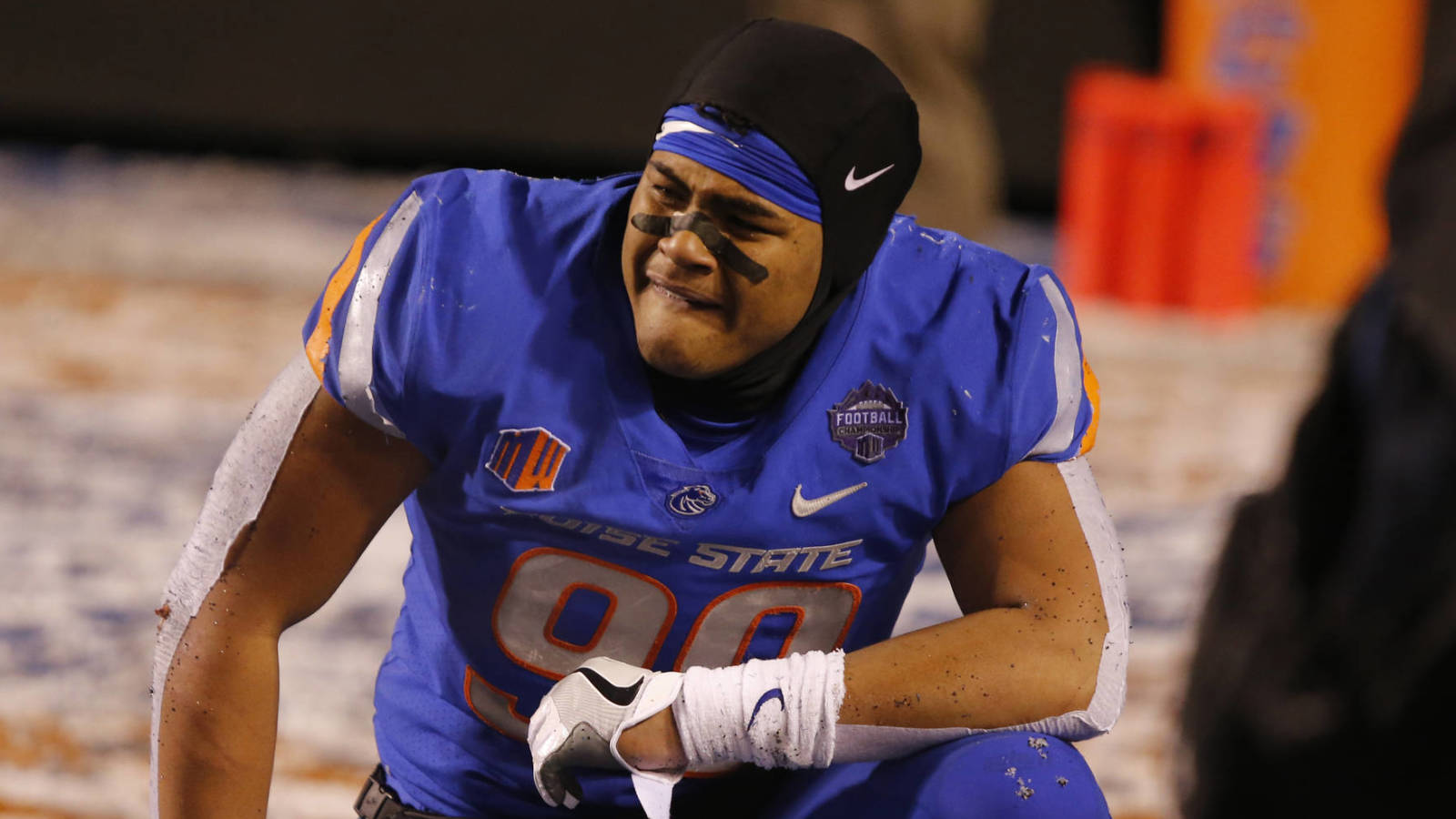 Curtis Weaver was a beast at Boise State. Brian Losness-USA TODAY Sports
Weaver's statistics speak for themselves. In three years at Boise State, he tallied 34 sacks and 47.5 tackles for a loss. His work in stopping the run game needs improving, but to get a player with those numbers in the fifth round is a clear win for the Dolphins. He's a very intelligent pass-rusher with a track record of success. He'll have to adapt to be successful at the NFL level, but he definitely has the pedigree.
1. Bills draft Iowa DE A.J. Epenesa 54th overall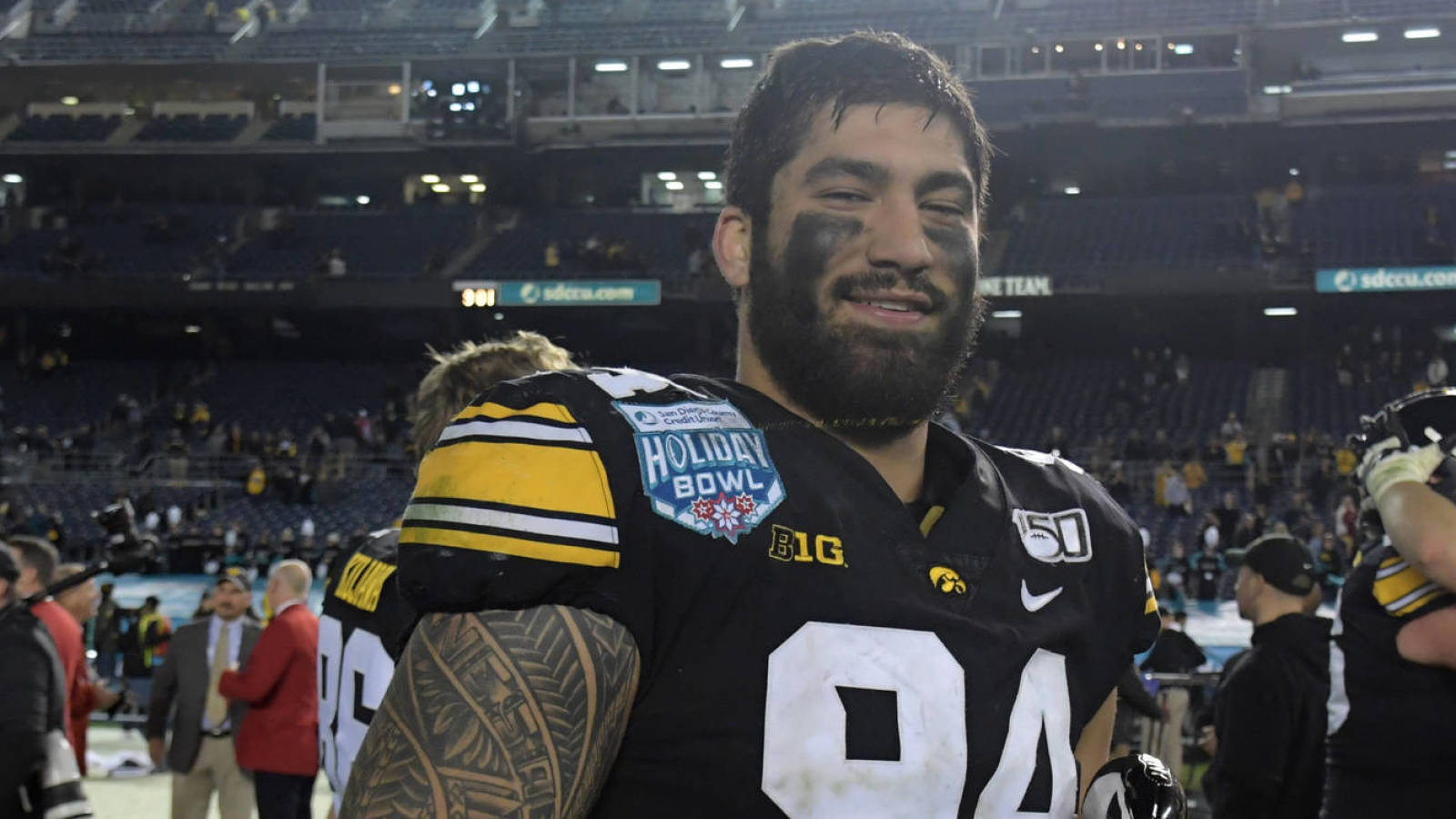 A.J. Epenesa was impressive at Iowa. Kirby Lee-USA TODAY Sports
A second-team All-American, Epenesa fell toward the bottom of the second round before the Bills landed him. The Iowa product is a smart and varied pass-rusher. His stats were impressive — 36 tackles for loss and 26.5 sacks in three seasons, which put him on the national radar in 2019. Epenesa has a legitimate chance to turn into a high-level starter for Buffalo. If you can do that with your second-round pick, you're doing well.